On the 9th of July, 2021, I delivered a TEDx talk on My Story, My Drive. This is the original script for the TEDx Talk at TEDxEKSU, Ekiti State University campus, Ado-Ekiti. I hope you read and it inspires you. Read on.
I will like to begin with two stories:
First, I was just about to get into secondary school when I met her. I thought that I had seen a goddess. She was light in complexion, tall and beautiful. 
My heart melted. It was like I had never seen any girl before. I told myself: That is my girlfriend. Unfortunately, because I had never 'toasted' any girl before, I was too shy to tell her my heart's intent. 
As luck would have it, we got admitted to the same school, Government Science Secondary School, Jalingo, Taraba state. It was the best public secondary school in the state. 
Ebenezer and Christopher, my friends would encourage me to talk to her but timidity wouldn't let me. Whenever I decided to profess to her my love, I always ended up changing the subject instead.
She loved me too but it was not proper for a Nigerian girl to make her intention known to a guy first. Because of a terrible incident, we moved to Ekiti, my hometown, and I lost track of this damsel. 
For a whole year, I dreamt of her but didn't get to see or hear from her. Much later, I was able to get her contact but she had already gotten married.
Here is the second story… and this is really personal.
In 1996, I lost my dad to the cold hands of death.
For 7 years, my mum became a widow, taking care of my siblings and me alone.
Since we, the children, couldn't take care of her financially and psychologically, she remarried in 2003.
Do You Want to Learn How to Make Money With Your WhatsApp? Click Here.
Precisely, on the 10th of January, 2004, she gave birth to a bouncing baby boy…
But shortly after giving birth, she died.
All hopes, for me, were lost.
Now, no father, no mother.
Someone might ask "how about your stepfather?"
Well, that's a story for another day but all I know is that my siblings and I were taken back to our hometown to continue or let me say, start our lives of complete orphanhood.
To be honest with you, orphanhood is not an exciting journey especially, when your parents left no inheritance.
I struggled through almost all the journey of my life.
Name it! 
School, finding myself, relationships, decision-making, etc.
In fact, there was a day when I was famished while I was in university. I hadn't eaten anything from morning till night.
I had to pluck unripe mangoes to eat around 11 O'Clock that night. All I did was made sure I blessed them before eating.
Being an orphan is not easy at all, I tell you.
But… Nothing happens to us without a reason. It is just that the reason or reasons might not be revealed to us sometimes.
Up till now, I don't know why all that happened to me happened but one thing I'm sure of is that God allowed these things to happen to me to groom me and so that others can learn from it.
So they can know that they're not alone.
And I have proofs but I'll share just one:
3 years ago, a lady told me she wanted to see me. I wondered why. Let's call this lady Hannah. Of course, you know Hannah isn't her real name.
Hannah told me she had read my story and would like to talk to me about something.
I made myself available. Before she even started talking to me, I saw tears filling her eyes and later rolled down her cheek.
Hannah told me about how she was bullied out of university. 
She later gained admission to another university but when she got to 300 level, she was told her admission was fake.
According to Hannah, the authority of the university claimed their website was hacked at the time of her admission.
She further told me of how she had tried committing suicide twice but God miraculously kept her.
All the while, I listened to Hannah without interruption.
She then said that my story has changed her mindset about taking her life.
She told me that if I could face all that I faced, definitely, she too can.
I'm glad to tell you today that Hannah is now at a university and living her life. A life full of hope. 
Imagine I didn't share my story. 
Imagine, she didn't get to meet me.
This is even more reason I'm sharing my story with you today.
Perhaps, my story and that of Hannah I shared earlier can inspire, motivate and challenge you to move forward despite the challenges that you face today.
I am a Christian so, permit me to quote this Bible text I hold dear to my heart;
It's from Romans 8 verse 18 and it says:
"For I reckon that the sufferings of this present time are not worthy to be compared with the glory which shall be revealed in us."
All that happened to me has shaped me to become who I am today.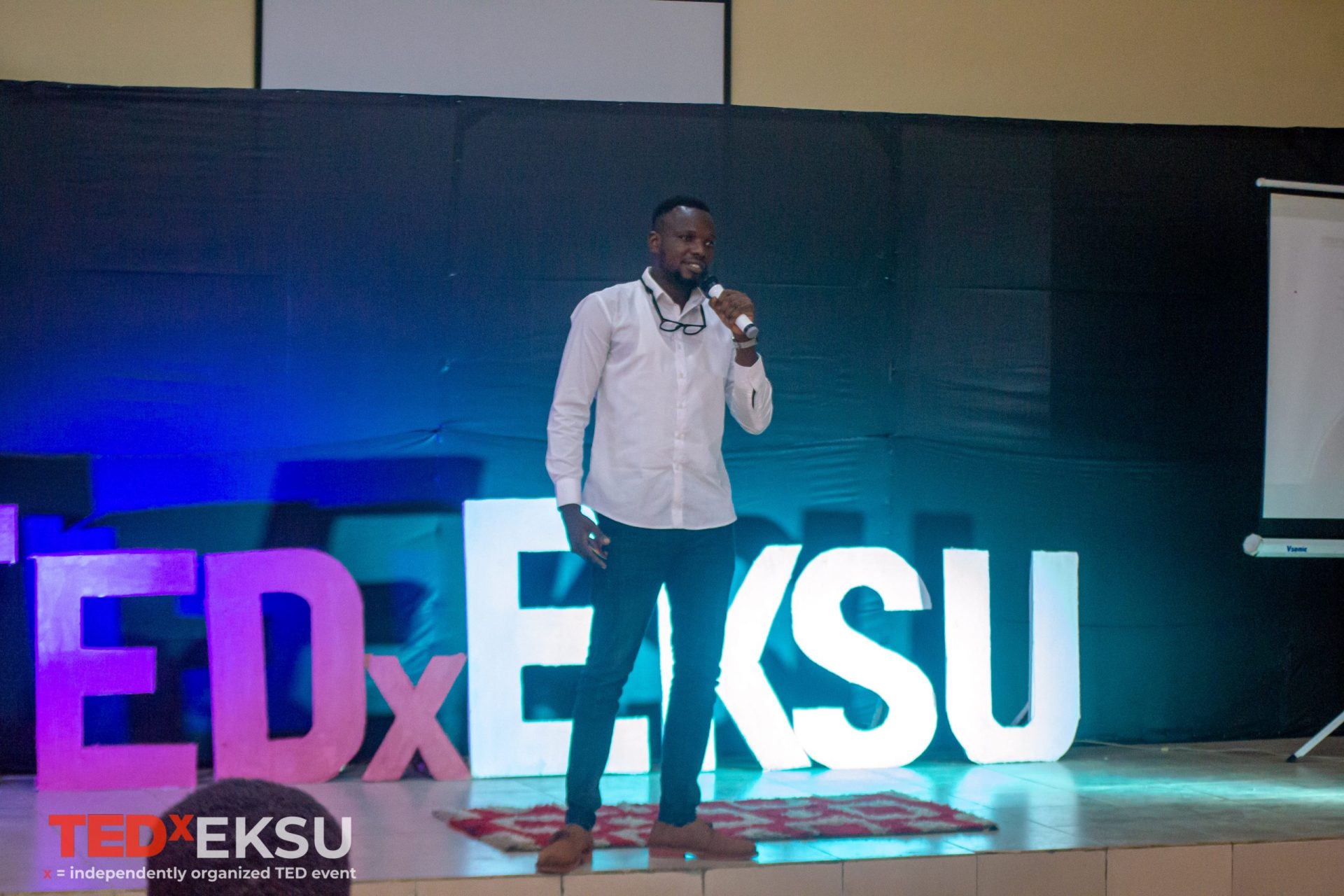 It is not what happens to us that matters but what we do with it.
For me, my experience has become a message. 
I have to embrace myself for who I am. I don't want to worry too much about things I cannot change…
I believe education is what God used in bringing me to where I am today.
That's more reason I founded an NGO, Christiana Titilayo Foundation (CTF), in honour of my late mother, to empower children and youths with quality education.
I believe that education is a light that can erode one's darkness and set him free.
I also published a book on my story and those of four of my friends including a visually impaired person, in which I'm donating 30% of the proceeds to support orphans and vulnerable children in my community.
Not just that, I enrolled in life coaching academies so I can become better and know how to help people going through similar challenges better.
In fact, I met my beautiful soulmate through life coaching — on the journey to becoming a better person.
I know the journey is still far but the God that sustained me to this very day will definitely sustain me to the end. I keep trusting Him.
That's my story, that's my drive.
Thank you.
What's your biggest takeaway from this story? Share with me in the comment section below.