Featured Media Appearances
Sola Mathew has been featured in a variety of media outlets, including Tribune, Pulse and TEDx. In his media appearances, he talks about his expertise in digital marketing, entrepreneurship, life coaching, and leadership.
He shares his tips and advice on how to grow businesses, start successful businesses, achieve personal and professional goals, and become more effective leaders.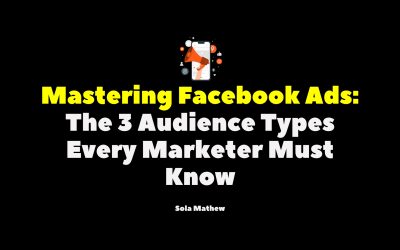 Are you planning to run Facebook Ads? Maybe you want to drive awareness, generate more leads or increase your sales, Facebook Ads can definitely help you achieve your business goals. Facebook Ads are also called Meta Ads but I will simply refer to them as...