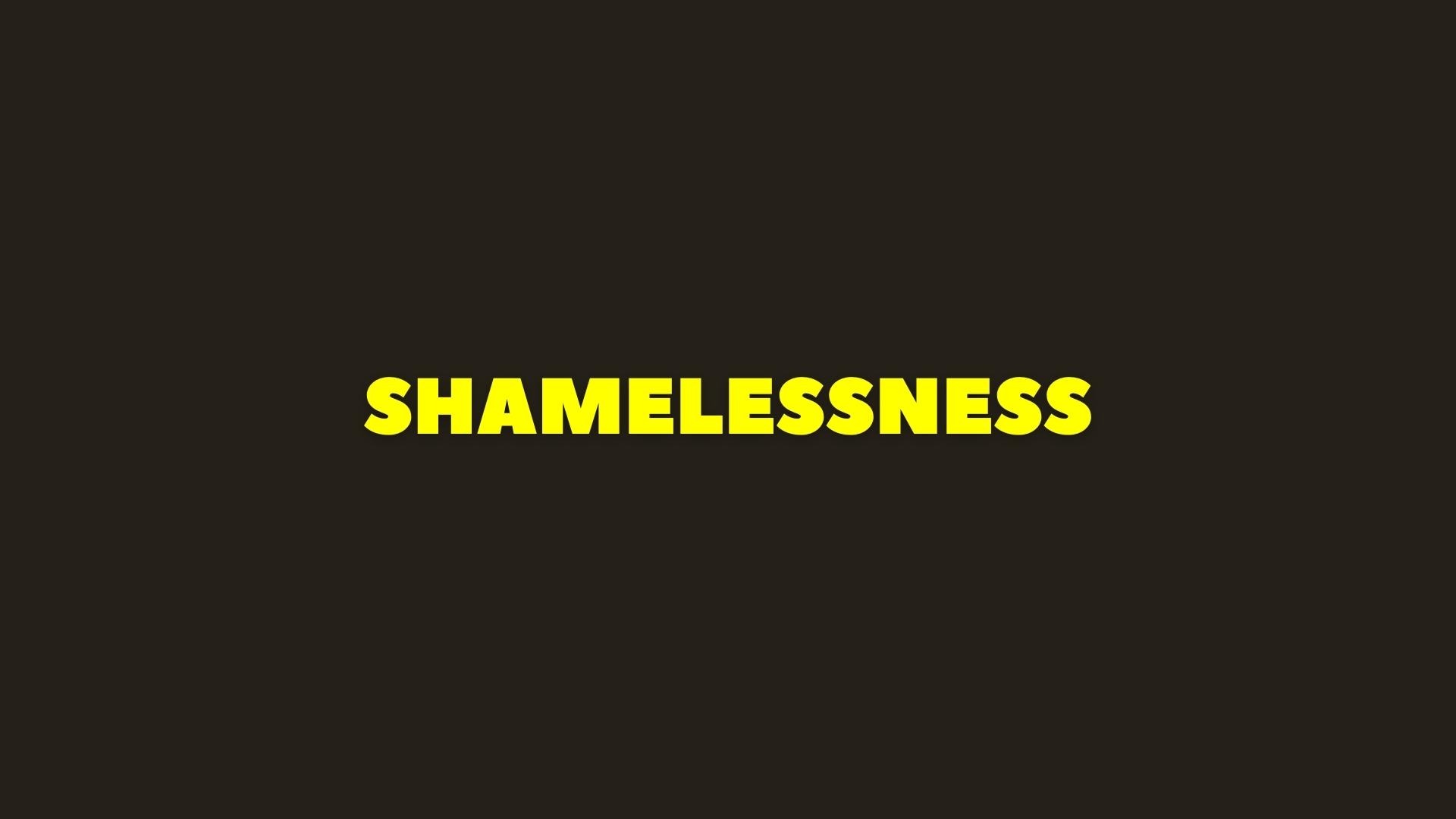 You really need to be shameless.
Today, I'm going to share a concept I learnt from one guy called John Obidi.
It's called SHAMELESSNESS.
I think I heard it from him in 2017 or thereabout.
What is shamelessness?
Shamelessness is the act of being brave (insensible to disgrace) to do what you are supposed to do in order to succeed in life and business.
You see, one of the greatest limitations for people is fear of what people will say.
This is because shame is attached to failure.
So, people tend not to do many things that would have made them successful because of shame.
Many of such people never get to be happy because they never get to set and achieve their desired goals.
Dear Friend, no matter what you do, people will always find something to say – either you fail or succeed at it.
For example, during my wedding, I decided to do something nobody has ever done. I decided that my wedding was going to be online and people will pay before joining the wedding.
The idea was new and I knew some people will talk but I continued.
The result? We had donations worth over N200K from the website alone.
What gave me joy the most is that people read Our Love Story and got inspired.
Now, imagine I stopped because of what people will say?
Thomas Edison was shameless. He failed 9,999 times before inventing the light bulb. Imagine he had given up.
Dear Friend, as we approach 2022, one core value you should uphold is shamelessness.
Be shameless to start writing that book.
Be shameless to approach that person that you love.
Be shameless to quit that hurtful abusive relationship.
Be shameless to start that business.
Be shameless to go back to school.
Be shameless to start that course.
Be shameless to start that blog.
Be shameless to promote your business.
Be shameless.
2022 is waiting for you but you need to start now.
All the best.
P. S. Have you gotten the Holiday Bundle Pack?
Here are some of the things included in the pack:
How to Edit Any Video With Your Smartphone
This is a video tutorial on how you can edit any video with your smartphone like a PRO. (Video worth N2,500)
How to Run Facebook and Instagram Ads with Your Smartphone like a PRO
Forget what you have been told about Facebook and Instagram Ads. These videos will simplify all for you. (3 Videos Worth N12,000)
How to Design Professional Graphic with Your Smartphone
Here, you will learn how to design professional graphic with your smartphone. You can design business cards, flyers, social media posts, and more. I also added an extra design tutorial as a bonus. (7 Video Pack worth N15,000)
A Podcast on How to Sell Anything 
Learn how to sell anything as you listen to this podcast on the go. (Worth N5,000)
and more.
Always remember, be shameless!
To your continual success,
Sola Mathew,
The Value King 🤴.