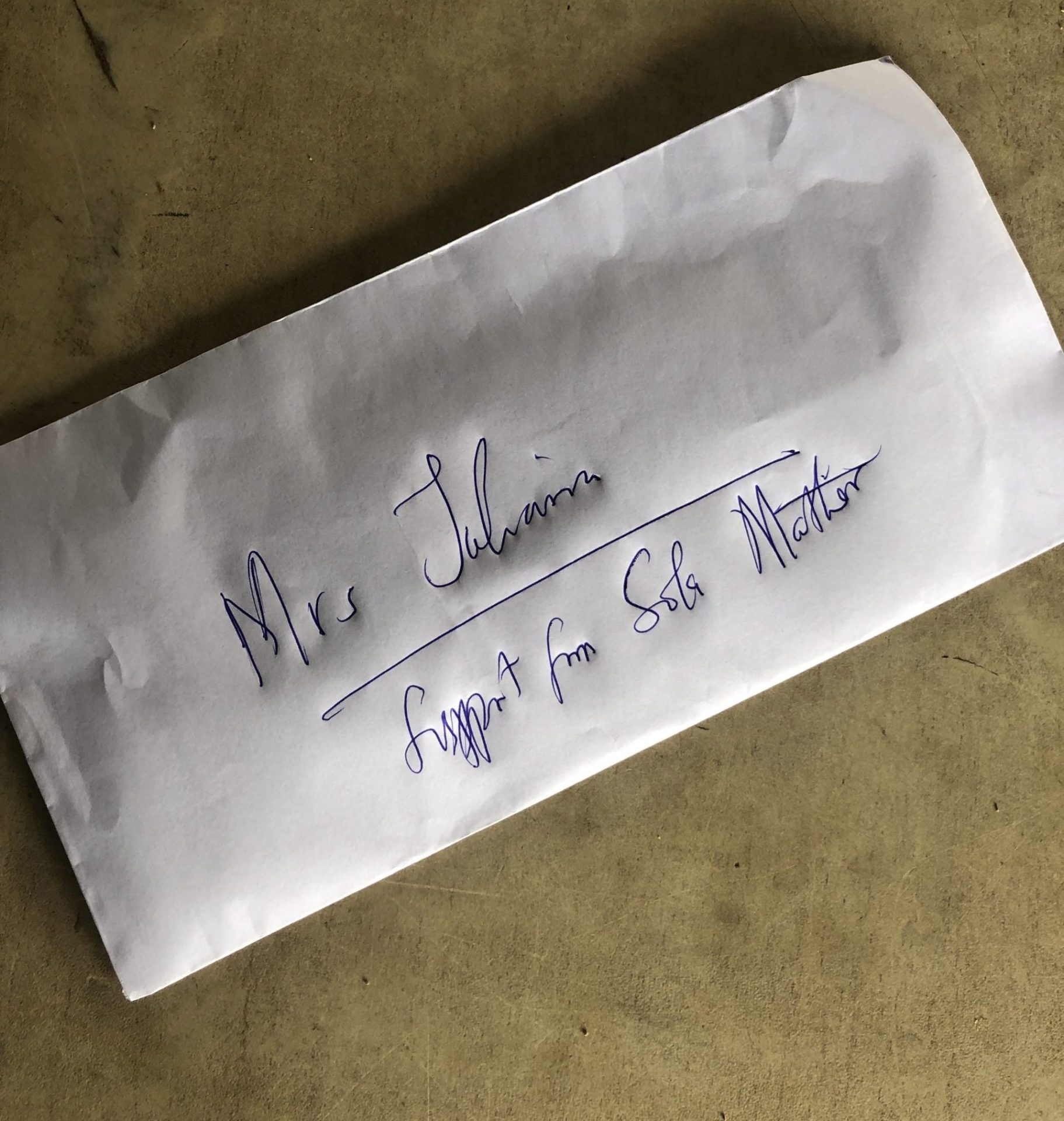 There is this Igbo woman that sells food for us behind my office.
Her food is so delicious (not as delicious as that of my wife sha).
Some weeks back, I wanted to go and eat there only to realize that the whole compound was locked!
I asked "why" and I was told her husband was involved in a car accident that led to death.
According to reports, the husband burnt that nothing was left of him. It was this same man that started a mechanic work and brought other people into the compound.
For weeks, she didn't come to sell food.
After my wedding and resuming today at work, I decided to check up on her. I bought food and greeted her.
About 30 mins later, I went back to her shop. I asked her her name and she was asking why I needed to know her name. She was even kidding asking if I wanted to sell her, LOL.
Anyways, I wrote her name on a white envelope and gave it to her. I donated N10,000 to support her business. She almost cried.
I told her I understand what it feels to be a widow.
My dad died when I was 6 and my mum died when I was 14. More reason I founded a Nonprofit Organisation (Christiana Titilayo Foundation) in honour of my late mum.
Little things like this can go a long way to help 'struggling' widows.
I'm sharing this with you to know that no amount of caring or love for others is small. 
You might think you don't have money. What about your words of advice or encouragement. 
What about a share of your food stuff or cloth?
What about helping out with house-chores or laundry?
No amount of help is too small!
As I always say "it's not about the donation, it's about the heart".
Give today!