Yesterday (29th of August, 2020) Sola Mathew was awarded the Innovative Youth Award for his contribution to the development of youths and humanity by the Make Mee ELegant Foundation.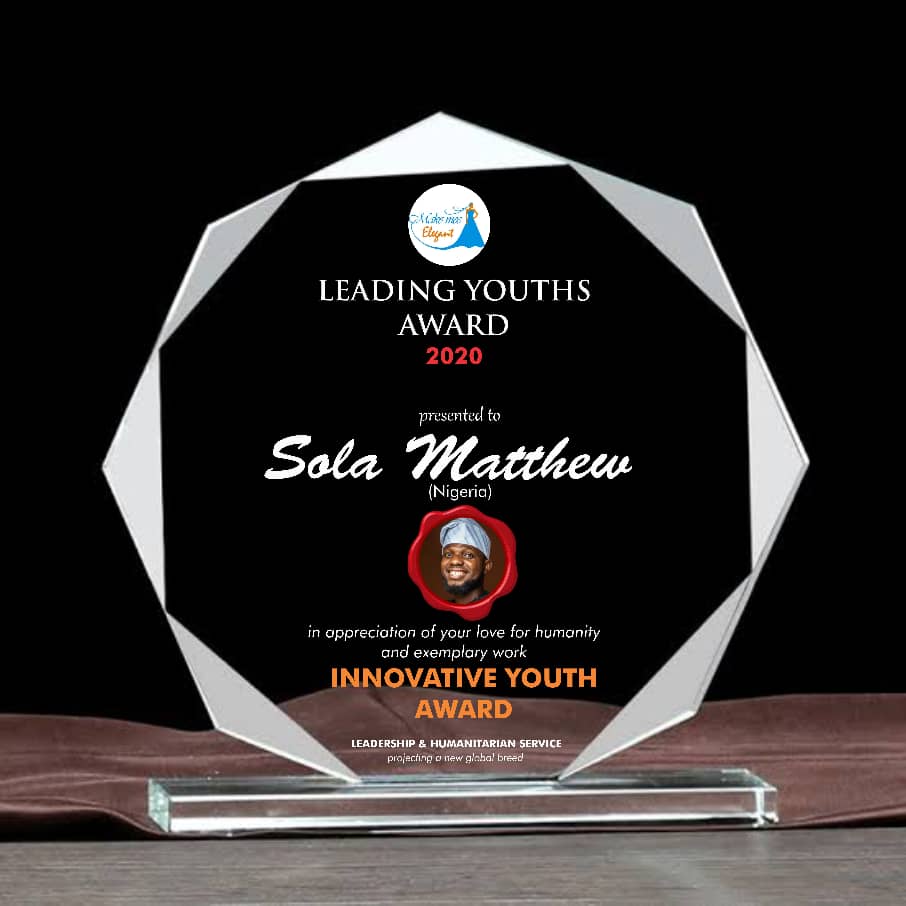 The award was presented by Yusuf Tai, the founder of Young Interfaith, UK 🇬🇧. Among people present were Mrs Kehinde Okoroafor (founder of Make Mee Elegant Foundation) and Dr Bell Erinma (deputy lieutenant, Great Manchester County).
Sola Mathew's story is an inspiring one.
Sola Mathew lost his dad and mum at ages 6 and 14 respectively but never allowed his background to put him on the ground.
This year (2020), during the pandemic, Sola Mathew created an online school (GoGlobal Academy) to increase access to quality education and help youths become self reliant through skill acquisition.
Congratulations, once again.