WhatsApp Income Generator (WIG): The Ultimate Guide to Making Extra Cash With Your WhatsApp
By Sola Mathew | Bestselling Author
Dear Friend,
Congratulations on getting to this page.
If you have been searching for a way to make money online, this is the best guide you can ever read about making money online.
In this guide, I am going to show you how you can make N50,000 to N100,000+ every month using your WhatsApp.
Before I show you, let me share the story of one of my students, Mercy, to you.
Mercy lost her mum 2 years ago and it was really difficult for her to pay her school fees.
Her dad that was supposed to help her also lost his job a few weeks before the death of her mother.
Mercy was crying profusely when she was narrating her story to me.
I felt so sorry and pitied Mercy.
Someone had recommended Mercy to me and had paid me to teach her how to turn her WhatsApp into money.
After Mercy took my class on WhatsApp Income Generator, she was able to raise her school fees using her WhatsApp in less than 2 weeks and even gave some money to her dad.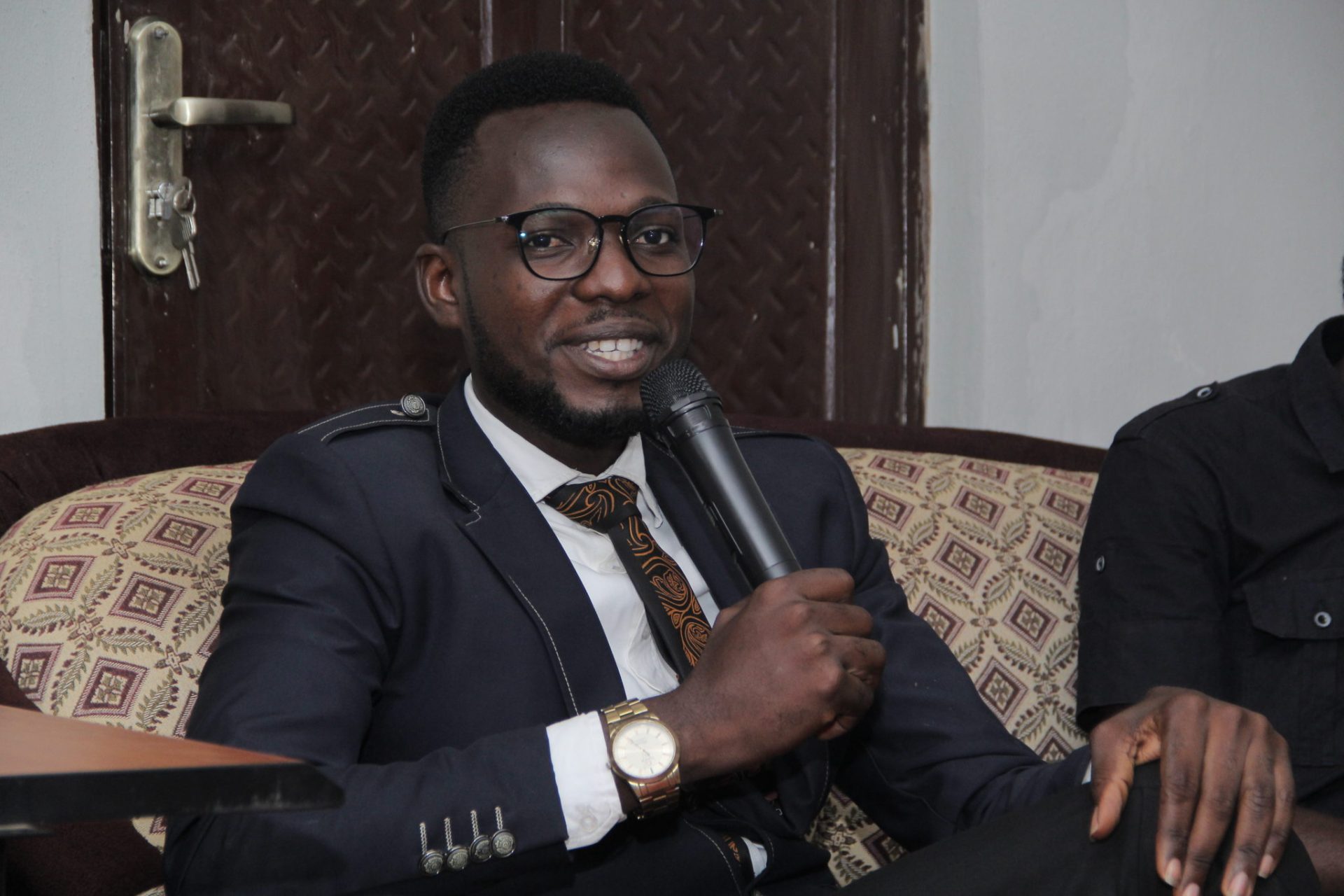 In 1996, I lost my dad and I had to be raised by a single mother. Life was very terrible and frustrating. 
In 2004, my mum also died and I had to struggle through life alone.
Do you know that I almost committed suicide? Yes, I almost committed suicide.
There was nobody to pay my school fees when I eventually gained admission to university after staying at home for 2 years. I know there are people who spent more than 10 years at home before admission but those 2 years looked like 20 years to me.
One day while in the university, I was so hungry; I had not eaten from morning till around 11pm. I had to plug unripe mangoes, blessed, ate and drank water on top. That was how difficult life was for me. 
It was then I began to know that I really needed a change. 
I did MMM but took my money away. I tried network marketing but didn't work. 
I started investing in several online courses, ebooks and seminars.
In 2017, I met my mentor who taught me the secrets of online business and that changed my life forever.
I started exploring different opportunities in which some failed and some led to success.
One of those successful opportunities is WhatsApp Income Generator (also known as WIG). 
This has helped me to generate 6-figure income without stress.
Since discovering this secret, I have taught a few people who have also made income with WIG.
Congratulations! I'll be showing you the same secret to making money with your WhatsApp today using WIG. 
ARE YOU READY? Let's get started.
BEFORE then, let me share with you…
3 REASONS WHY YOU ARE NOT MAKING MONEY ONLINE
You see, there are 3 major you're not making money online. These things affect everyone who don't make money online today. It affected me too until my eyes were opened.
The number 1 reason why you're not making money online is your MINDSET.
Many people have never seen someone made money online before so they doubt the fact that they can make money online. 
Some people have tried once or twice or 3 times before and made less than ZERO money (yes, less than zero) so they also doubt in their minds that they can make money online. 
BUT you know what? To make money online, you must BELIEVE that you can make money online.
If you think you can, you can and if you think you can't, you can't.
Do you believe you can make money online? (Write down your answer.)
Number 2 major reason people are not making money online is because they don't have a set down GOAL.
Brian Tracy said that people who don't set goals are dome to work for people who set goals.
Why do you think big companies like MTN set monthly or yearly sales goals? 
It's simple! It helps them to work towards achieving it.
When you set a goal of how much you want to make online, you usually achieve it.
When you set goals, the universe finds a way to help you achieve it. It's a secret that only a few people use.
When I first launched this course, I set a goal of making 100K within a month but do you know that I was able to make more than the 100K in less than 2 weeks? That's the power of setting goals.
In 2016, I set a goal to buy a plot of land within one year. By the year 2017 (one year after), I bought 2 plots of land.
This year, I set a goal to travel out of Nigeria and I did.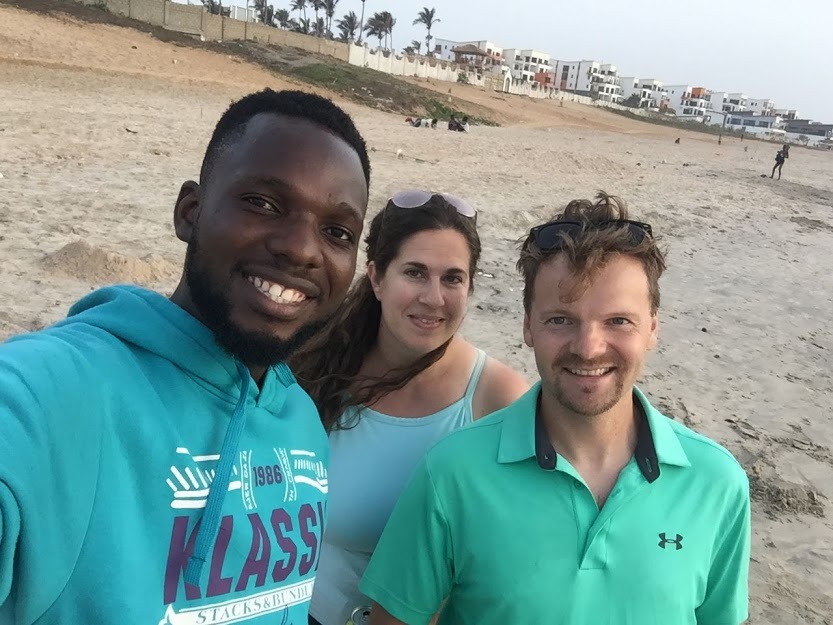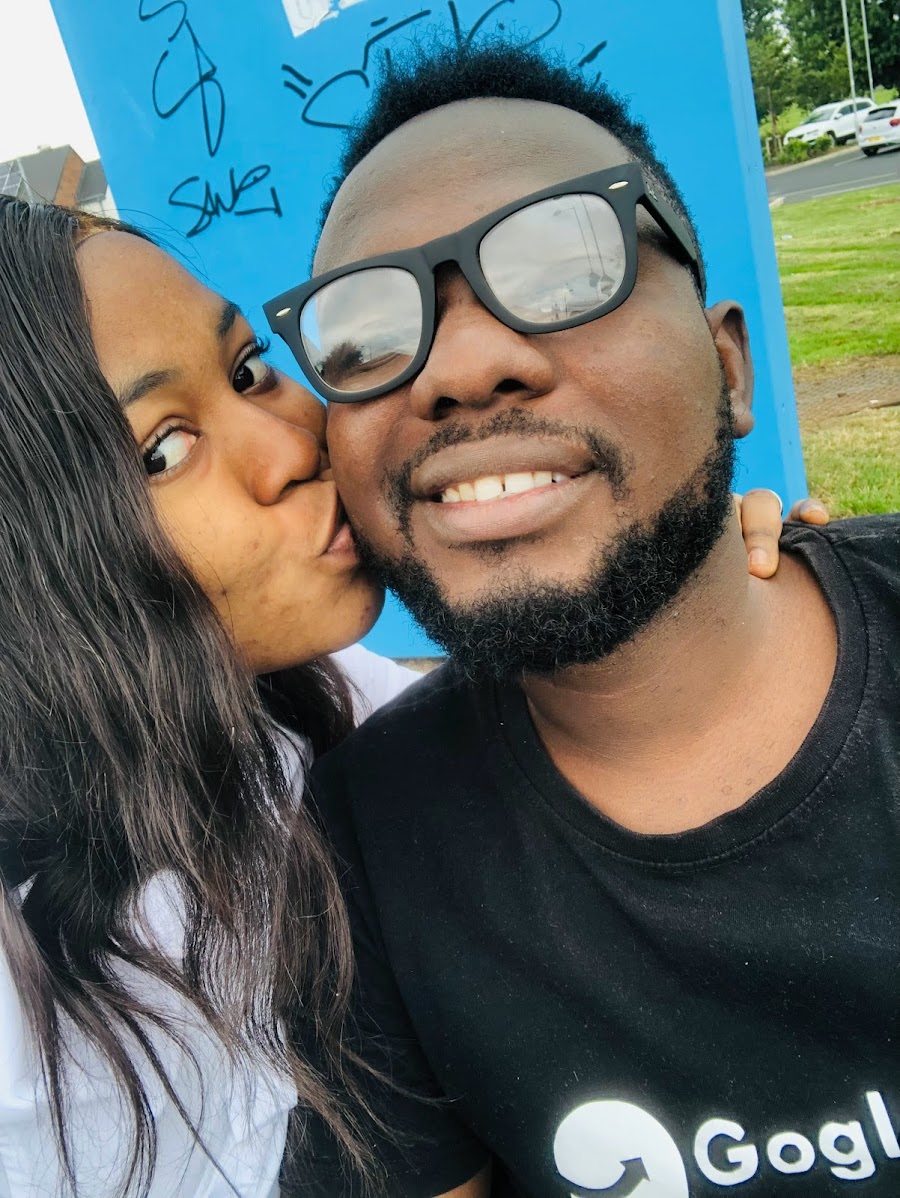 Married a Beautiful Lady and Travel The World Together

That's the power of setting goals.
So, now, tell me, how much do you want to make before the end of this year?
100K? 500K? 1M? 
Go ahead and write that goal down.
Now, it is not enough just writing goals, you must take MASSIVE ACTION to achieving it.
Let's say you want to make 5 Million Naira before the end of this year, ask yourself what are the things you can do to make 5 million.
Do you have high sellable skills? High sellable skill like Facebook Ads, Graphic Design, Web Design and so on are some of the skills you should consider.
Even if it would take you to invest, invest to achieve that goal.
The last but not the least reason why you're not making money online is that you lack a HOT product and how to market it.
You have tried to sell products online but didn't make any money or you made less because what you're selling is either not a hot product or you're selling to the wrong audience.
So, to make money online, you must be able to identify hot products and sell them to the right audience the right way. 
Facebook and Instagram Ads are powerful tools you can use when it comes to selling online if you know how to use them right.
THE BILLION DOLLAR WHATSAPP OPPORTUNITY 
Do you know that WhatsApp is currently used in 180 countries by over 1.5 Billion users in the world?
This means that WhatsApp is used more than its stablemate, Facebook Messenger.
In fact, WhatsApp has One Billion Active Users DAILY.
See this shocking statistics by ComScore Media Metrix:
First Four Years of Growth After Launch:
Skype — 52 million
Twitter — 54 million 
Gmail — 123 million 
Facebook — 145 million 
WhatsApp — 419 million 
What did that show us? That WhatsApp is growing at an exponential rate… growing faster than even the most rated Facebook. No wonder Facebook bought WhatsApp.
According to a report by Hootsuite, WhatsApp is the most active social media platform in Nigeria.
85% of internet users in Nigeria use WhatsApp. The second is Facebook which is 78%.
Instagram, Facebook messenger and YouTube follow with 57%, 54% and 53% respectively.
What if you can get just 1 to 5% of people using WhatsApp to give you money?
That's millions of Naira.
3 Ways to Make Money With Your WhatsApp
Quickly, Let me show you 3 Ways to Make Money With Your WhatsApp:
Number 1: WhatsApp Status
Many people underestimate the power of their WhatsApp Statuses.
Using your Status, you can advertise for people and charge them money. 
All you need to do is to grow the number of views on your WhatsApp status and get people to pay you for advertisement.
You can charge companies or people up to 5k to 50K above per month to advertise for them on your WhatsApp Status.
Imagine you have 10 companies paying you 20K per month, that's a whopping 200K per month for you.
Number 2: WhatsApp Broadcast 
Just like WhatsApp Status, you can advertise for people using your WhatsApp or sell affiliates (other people's product).
What you need is writing broadcast that people will love to open and eventually open to read.
Number 3: WhatsApp Groups
I do charge people to train them using WhatsApp groups.
Like this training you're getting for free, I have charged some people to teach them before.
Let's say you know how to bake cake, you can make money from WhatsApp this way:
Create a video or videos on Baking Cake 
Design a Graphic for the class 
Create a WhatsApp Group
Create a Facebook and/or Instagram Ads 
When people join the group, you teach them and then make your money.
Let's assume you charge N5000 to teach people, you only need 200 people to join for you to make 1 million naira.
It's that simple!
As simple as it sounds, there are other things you need to know to make enough money using your WhatsApp and that's why I created the WhatsApp Income Generator (WIG).
In WIG, you'll learn the following:
The proven method to make money with your WhatsApp using the

PMS Formula

no one else knows. 
This is a secret formula I've been using to make 6-figure with my WhatsApp consistently.
How to research Hot Selling products or courses you can sell 
3. 3 Types of Products You Can Create 
4. 10+ Hot Selling Products You Can Sell 
5. The lazy people way to make money with your WhatsApp even if you don't have a product 
6. How to Increase Your WhatsApp Views 
HOW MUCH DOES THIS WHATSAPP INCOME GENERATOR COST?
Wait, before I tell you how much you need to invest or pay to get WIG, let me share some bonuses I have added for you if you get it today…
Bonuses:
A podcast on

How to Sell Anything (Worth 5K)
How to Run Facebook and Instagram Ads with Your Smartphone like a PRO  (Worth 28K)
How to design professional graphics with your Smartphone (Worth 30k)
How to Create and Make Money With Podcast (worth 10K) 
Special Copywriting Book: With this book, You'll learn how to use words to trigger customers to buy your products (Worth 10K)
Where The Money Is: an exclusive guide to show you lots of profitable business you can do from the comfort of your home (Worth 10K)
That's a total value of N93,000 (or $258) you'll get for FREE.
This package comes with a 90 Days MONEY BACK GUARANTEE.
Yes, 90 good days… we are so sure you'll make money.
If you practice what you'll learn and don't make money in 90 Days, please request for a FULL REFUND and we will refund you immediately.
All of these go for just N30,000.
BUT, for a month, you can get it for just N15,000.
Wait… I love rewarding action takers.
So, if you make payment
right NOW
, you'll get WIG plus all the bonuses for just 
N7,500

.
Anytime from now, the price will increase to N15,000 and then goes back to the original price of N30,000 after a month.
Don't let this opportunity pass you by. Invest today and start making money for yourself.
HOW TO GET THE WHATSAPP INCOME GENERATOR (WIG):
Click Here or The Red Button Below to Make Payment Through PayStack Secured Payment Gateway
Regular Price: N30,000
Today's Price: N7,500
Don't wait till tomorrow because this offer will be gone by then!